TAKE CONTROL OF YOUR FUTURE
The MHLI Online Academy is a digital training platform that is fully comparable to a university online environment. New courses have been completely revised and updated to take full advantage of the power of today's social media with interactive exercises, discussion forums, quizzes and videos.
Register for the MHLI Online Academy now!
The MHLI Online Academy allows you, the student, optimal flexibility. You can take training at your pace and your schedule. You can sign up to take an entire certification course, or pick and choose from all available modules. Check back often as we offer additional courses each month.
Need help getting started? Use the button below to help you navigate the MHLI Online Academy website. If you have ANY problems or concerns, please send email to registrar@mhli.org.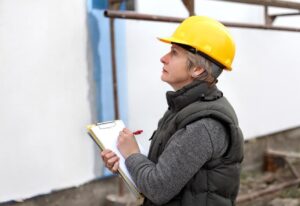 Certified Military Housing Inspector (CMHI)
This certification course is designed for personnel involved in the management of both government housing facilities and private sector inspections. Students will be exposed to the necessary skills and tools to successfully inspect to meet DoD minimum acceptability criteria. They will also be taught to identify and manage the sustainment, renovation and modernization workloads of military housing facilities. Taking this course will provide a greater understanding of inspection principles for existing or newly constructed facilities, both the private sector and governmental.
Students will be exposed to the various phases of construction from site work to final acceptance, change of occupancy maintenance requirements, and management of contract vehicles in a military setting. A portion of the class is devoted to understanding mold, it's causes, implications, and practical treatment of affected areas, as well as other safety and livability issues.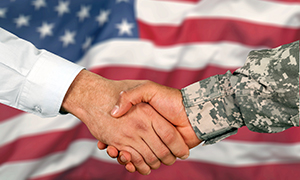 CDPM™ Level 1
MHLI is proud to join with our strategic partners, the Institute of Real Estate Managers (IREM) and the National Apartment Association (NAA) to present the first Certification program specifically intended for persons involved with military housing privatization initiatives. The CDPM™ Level 1 offering covers the privatization process from concept to pre-transition. The goal is to prepare management level staff for the requirements of the privatization process and to help recognize the challenges of the management process in the traditional housing office. This course covers the Congressional legislation applicable to privatization, the Department of Defense guidance, a comparison of the various Services' programs, ethical considerations, private sector maintenance, financial and human resource practices as compared to current Service practices. Also discussed are the traditional management roles of communicating and directing workflow, team building considerations and change management to better prepare the management staff to successfully transition from a traditional housing operation to a privatized operation.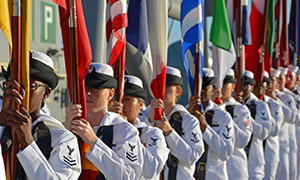 DoD & Service Housing Organization & Culture (DSHOC)
AVAILABLE AS ARMY, NAVY, AIR FORCE OR MARINE CORPS VERSIONS
For the "newbie" or as a comprehensive refresher to "old timers", this course presents an overview and history of Housing, while introducing privatization in DoD and the selected Service. It describes federal and private sector staffs and their roles in serving military customers, with an in-depth review of the selected Housing Service Office (HSO) and the traditions and culture of the military members they serve.
The MHLI Online Academy is jam-packed with cost-effective training modules
Register for the MHLI Online Academy today and tour our new training platform. Pay for training as you go, no credit card needed to create a new account. Look for new courses and modules coming soon!
Ethics for Privatization Managers
Portfolio & Asset Management
Take a FREE tour of the academy!
JOIN THE MHLI ONLINE ACADEMY TODAY
MHLI
21800 Watson Road
Leesburg, VA 20175

703-771-0055 (voice)
703-771-0299 (fax)
CORPORATE STATUS
The Military Housing and Lodging Institute, a nonprofit organization, is incorporated in the state of Virginia and operates under federal statutes as a section 501(c)(3) or educational nonprofit institute.