MHLI is closely aligned with several organizations to enhance our development and delivery of services.
MHLI partners with the Institute of Real Estate Management (IREM) and the National Apartment Association (NAA) to offer individual professional certifications that are specific to the Department of Defense housing community.
Our military housing and lodging education programs for government and private sector professionals are enhanced by our partnerships with IREM and the NAA.
MHLI provides maximum practicable opportunities to support small businesses
SMALL DISADVANTAGED BUSINESS

WOMEN-OWNED SMALL BUSINESS

SERVICE-DISABLED SMALL BUSINESS

VETERAN OWNED SMALL BUSINESS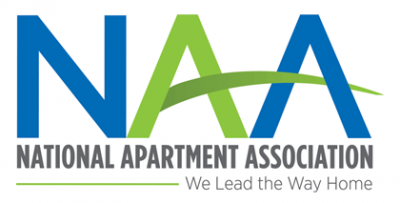 NAA Partnership
The National Apartment Association (NAA) is America's leading advocate for quality rental housing. NAA's mission is to serve the interests of multifamily housing owners, managers, developers, and suppliers and maintain a high level of professionalism in the multifamily housing industry to better serve the rental housing needs of the public.
NAA is a federation of 170 state and local affiliates, comprised of more than 50,000 multifamily housing companies representing more than 5.9 million apartment homes throughout the United States and Canada.

IREM Partnership
The Institute of Real Estate Management (IREM) has been the source for education, resources, information, and membership for real estate management professionals for more than 75 years. An affiliate of the National Association of Realtors®, IREM is the only professional real estate management association serving both the multi-family and commercial real estate sectors. With 80 U.S. chapters, 13 international chapters, and several other partnerships around the globe, IREM is an international organization that also serves as an advocate on issues affecting the real estate management industry
MHLI
422 Mosby Drive SW
Leesburg, VA 20175

703-771-0055 (voice)
703-771-0299 (fax)
CORPORATE STATUS
The Military Housing and Lodging Institute, a nonprofit organization, is incorporated in the state of Virginia and operates under federal statutes as a section 501(c)(3) or educational nonprofit institute.